We believe that God sent the church to be in mission to all the world. That mission reflects God's deep care for all of creation.
Every part of the person – and the world – matters to God. Our acts of feeding the hungry, providing clothing, or offering shelter on cold nights point to the love of God for the whole person. It is also through these acts of service that we seek to connect people to the transforming power of the Gospel. God is on a mission to redeem the whole world, and we get to be a part of that mission.
FOOD BANK & CLOTHES CLOSET
The Food Bank & Clothes Closet is open weekly on Wednesday mornings to offer basic necessities to our neighbors. We offer a variety of fresh and non-perishable food items, clothing, toiletries, and showers.
The Lowcountry Food Bank sends a representative to our Food Bank on a regular basis to sign guests up for government services such as Food Stamps and voter registration.
Our Food Bank & Clothes Closet is run entirely by volunteer. Volunteers serve in a variety of capacities including:
Picking up supplies from the Lowcountry warehouse
Organizing food and clothing in our Ministry Wing
Setting up food distribution stations
Welcoming guests and running registration
Directing traffic flow
Managing clothes & toiletry distribution
Staffing the showers
Clean-up
If you would like to volunteer please contact our church office at Office@AldersgateRemount.org. Volunteers of any age, experience, and ability level are welcome and appreciated.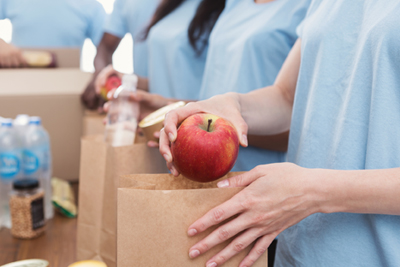 FOOD
We offer the following: 
Fresh Fruit
Seasonal Vegetables
Frozen Meats
Canned Goods
Bread
Cereals & Dry Goods
SHOWERS
Hot showers are available at every Food Bank & Clothes Closet session.  Clean towels, soap, and separate Male and Female showers are provided.  
CLOTHES
Our Clothes Closet offers a variety of donated and lightly used clothing items.  Sizes and types of clothes vary based upon donations.  Guests to the Food Bank & Clothes Closet are invited to select one to two outfits as needed.  
TOILETRIES
We provide assistance with basic toiletries, including: 
soap
shampoo
razors
toilet paper
deodorant
The Food Bank & Clothes Closet is solely dependent on the generosity of donors.  Financial contributions marked "Food Bank & Clothes Closet" go directly toward making resources available to our neighbors and are managed through the church office. 
Other resources needed:
Eggs
Margarine
Milk 
Men's Jeans
Men's Work Shoes (not dress shoes)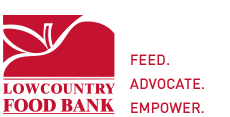 The size of our feeding ministry is made possible through a generous partnership with the Lowcountry Food Bank.  Through "LFB" we can purchase bulk fruits, vegetables, breads, meats, and dry goods for a fraction of their retail value.  Your financial contribution allows our resources to stretch further to feed even more of our hungry neighbors.  Thank you for giving! To learn more about Lowcountry Food Bank visit their website.
To Go Soup Kitchen
On Mondays starting at 11AM, we offer a warm meal to anyone wanting one! The meals are first come, first serve.
Available for walk up and drive thru
A limited number of meals are available each week for delivery to church members.
The Soup Kitchen is supported through donations given to the Aldersgate Food Bank.
If you would like to volunteer with our Soup Kitchen, please email Office@AldersgateRemount.org!
The Winter Warming Shelter provides a safe, warm place to sleep to the homeless and under-housed in the North Charleston area. Our shelter includes a homecooked meal, showers, male and female sleeping quarters, visits to the clothes closet, and separate lodging for families.  
The Warming Shelter is a community effort. It is made possible through the participation of several partner churches who take turns staffing this ministry. Additionally, many churches and individuals offer food, clothing, and monetary support to help make this outreach to the vulnerable in our community a reality. Thank you for your support!    
Support the Shelter
We have just finished our 2021 season! We thank everyone who prayed for, supported, and volunteered with as well as all of our guests! 
Donations:
We have been so greatly blessed with donations and support from people all over! Thank you so very much! Currently, we are full of supplies!
To donate click the button below and donate under "Neighbors Serving Neighbors" for shower and sprinkler installation!
Volunteers:
We would love to work with your team or you as an individual to serve at this year's shelter. To volunteer or learn more email us at Office@AldersgateRemount.org
Volunteer Info
Partner Churches
The Winter Warming Shelter is made possible through the shared efforts of several churches in the greater Charleston area.  Churches who agree to help staff the shelter are our Partner Churches.  Partner Churches provide volunteers who 1.) assist with set-up and sign-in 2.) provide a hot dinner and leave a "to-go" breakfast (granola bars, fruit, juice, etc.) for the morning, and 3.) provide at least two overnight volunteers.
Volunteer Schedule
Volunteer teams will sign-up on the shelter calendar for nights their team will be able to work should conditions drop to 35 degrees or lower, what we call 'on-call' nights. Teams will be put on 'notice' 48 hours in advance when a shelter is called.

Donations
Donations of any kind to the Winter Warming Shelter are greatly appreciated.  We are in need of warm clothes, blankets, air mattresses, bedding, food, and cleaning supplies. Monetary support will help off-set the cost of other shelter supplies (shelter advertising, propane for shower trailers, registration materials, etc.). To learn more about supporting the shelter, please email us at Office@AldersgateRemount.org.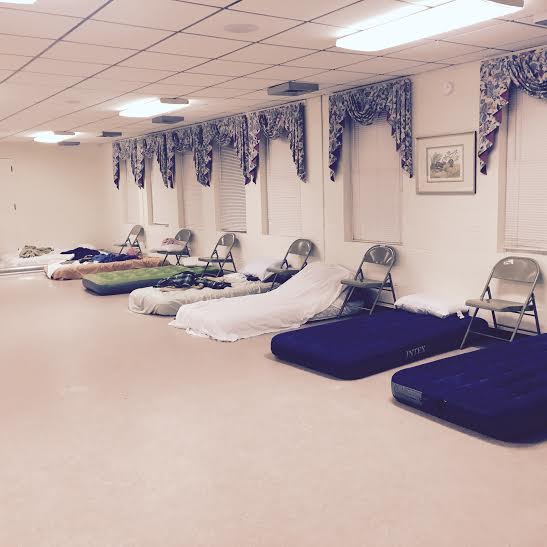 Winter War

ming Shelter

Policies and Procedur

es
Questions about supporting the Winter Warming Shelter or want to learn more? Please contact our church office at Office@AldersgateRemount.org or by calling 843.744.0283.

Every summer Aldersgate will send youth and adults to different Salkehatchie Summer Service Camps, a week-long mission trip for home repair in our state. Salkehatchie is sponsored by the South Carolina Methodist Church. If you or your youth (14 and up) is interested in participating please email cwittchow1994@hotmail.com (CC office@aldersgateremount.org) and visit the Salkehatchie website for more information.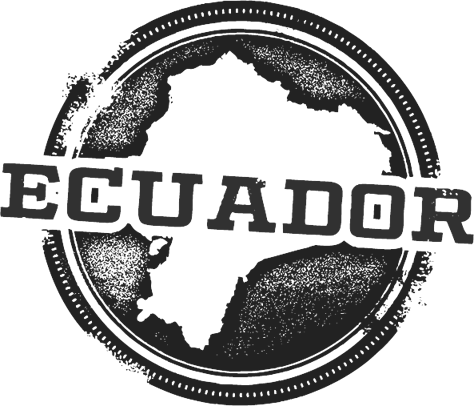 Every year Aldersgate sends members to Ecuador to engage in mission work through the Methodist Church of Ecuador.  Over the past decade our missioners have established relationships with various churches and church leaders, helped build local churches, engaged in medical missions, offered continuing education to pastors and their families, and offered Vacation Bible School.  This mission trip is usually lead by the Charleston Wesley Foundation.
Location
1444 Remount Road
North Charleston, SC 29406
We exist for the Glory of God
and the Good of the City
Sunday Morning
Traditional Worship 10:00AM
Sunday School 9:00AM
SUBSCRIBE TO
OUR NEWSLETTER
[/db_pb_signup]